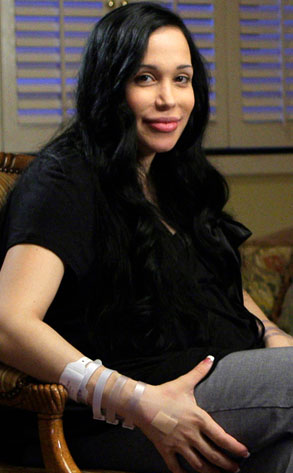 And honey...it ain't sweet things I"m thinking!
While we all can agree, you are a few fries short of a Happy Meal...I'm still stuck thinking about you and what you were/weren't thinking when you went off on this quest to become America's Freakiest Mom!
As a mom trying hard to raise two boys (one quirky with some special needs no less, though these days, he's more typical than quirky, thank heavens!), my days are long and full. 
And so is my heart...so when you say you wanted "
just one more"
...that should have been your first sign of crazy.  What was wrong with the 6 you already had?  What gap could possibly still exist that you felt the need for just "one" more?  
Yes, I do have other more important things to think about today:  taxes, travel, family health and well being.  But today, it just seems easier to rant about some clueless stranger than face my own worries.